The Foundation of Judaism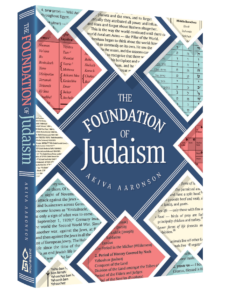 The fundamentals of Judaism in one book!
The Foundation of Judaism deals with the basics of Judaism – Jewish thought, Jewish history, Jewish prayer, Jewish year and more, in one succinct yet comprehensive book. Written in a clear and readable style, with a wealth of maps and charts, it has been widely acclaimed as an essential teaching aid and a vital asset in every Jewish home and school.
ADDITIONAL FEATURES
Laminated Insert covering two essential charts
Biographies of Torah Sages through the ages
Bibliography for further study
"It will prove a priceless asset in many a Jewish school."


"The author has succeeded in condensing many basic areas of Judaism into a single volume."

"A lucid and concise resource for those who teach any age."